COVID-19 Information
Dear Guest
Your health and that of our employees is our highest priority. It is of the utmost importance to implement the decrees / hygiene regulations / protection concepts that have been passed in relation to the coronavirus without exception. These measures also have an impact on our services.
Food & Drink
We offer take-away, Friday to Sunday ► Overview of opening hours
The terrace of Osteria Vista will be open from Wednesday 21 April: In dry weather, from 11.30 a.m. - 8 p.m., with drinks and a small food offer throughout. No table reservations possible
The restaurants / bar

remain closed until further notice

For hotel guests we offer dinner on Friday and Saturday at restaurant "The Steakhouse" ► Discover our interesting "Eat & Sleep" package

Hotel
The hotel remains open, until further notice from Friday to Sunday

►

overview
For hotel guests we offer dinner, Friday and Saturday from 6 p.m. to 9 pm.
Persons entering Switzerland from certain areas must remain in quarantine for ten days. The Federal Office of Public Health (FOPH) maintains a list of quarantine zones for these countries, which is updated regularly. Anyone who is obliged to go into quarantine by federal ordinance must report his or her entry to the Directorate of Public Health within two days
Hotel guests from risk countries are not allowed to leave their hotel room for 10 days and special hygiene regulations apply to cleaning and meals ► If you are travelling from a risk country, please contact us in advance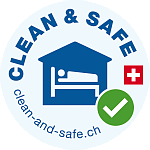 Meetings
Seminars and meetings may not be held at the moment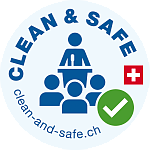 Parties & Celebrations
Events are currently not allowed
Hygiene and protective measures
It is mandatory to wear a mask at Marina Lachen – also in the outdoor areas. You are welcome to remove the mask once you are in your hotel room or seated at the table in the restaurant
An efficient ventilation system is used in the premises/restaurants of Marina Lachen: the used air is transferred to the outside and each room is supplied with fresh air


We adhere strictly to the instructions and measures of the Federal Office of Public Health and of the canton and keep our employees and guests constantly informed of its instructions
For the safety of our guests and employees we have adjusted our services and implemented a wide range of safety and hygiene measures
We monitor the situation and make adjustments on an ongoing basis
You can help us actively in this situation by complying with the regulations and following our instructions on site, thank you very much!

You can find up-to-date information on safe travel on the websites of the FOPH and WHO.
And, of course, we are personally available to answer any questions you may have by e-mail to welcome@marinalachen.ch and by phone +41 55 451 73 73.
We are looking forward to welcoming you again, for relaxing moments directly at the lake. Thank you for your support, your loyalty and your understanding. See you soon!
Your Team Marina Lachen