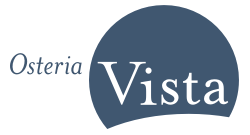 Marina Lachen will remain closed until 19 April 2020
Dear guests
We are still affected by one topic: the coronavirus. On 16th March 2020, the Federal Council declared a national state of emergency to protect the population, which will apply from 16.03.2020 midnight until 19.04.2020. Due to this enactment, the entire Marina Lachen will remain closed until 19th April 2020.
If you have any questions, please contact us by phone or e-mail.
Thank you for your understanding and stay healthy. We will be back, this is not the end!
Your Team Marina
---------------------------
Osteria Vista – The loveliest Italian on Lake Zurich
Italian cuisine and pizza from the wood-fired oven.
Osteria Vista, the centrepiece of Marina Lachen, is located at the heart of the harbour promenade. Fresh wood-fired oven pizzas are our speciality. Fine pasta, meat and fish dishes complete the attractive menu, which is dedicated to the theme of "Bella Italia". The warmly designed interior, open kitchen, wide-ranging view and relaxed atmosphere enchant guests from near and far. The Osteria is your local venue for every day and any occasion. Buon appetito!
Osteria Vista menu (PDF) Osteria Vista wine list (German, PDF)