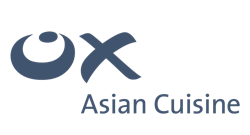 Marina Lachen will remain closed until 19 April 2020
Dear guests
We are still affected by one topic: the coronavirus. On 16th March 2020, the Federal Council declared a national state of emergency to protect the population, which will apply from 16.03.2020 midnight until 19.04.2020. Due to this enactment, the entire Marina Lachen will remain closed until 19th April 2020.
If you have any questions, please contact us by phone or e-mail.
Thank you for your understanding and stay healthy. We will be back, this is not the end!
Your Team Marina
---------------------------
The small Asian oasis of wellbeing
Freshly prepared Thai dishes.
In the enacted urban setting of this Asian restaurant, our Thai chefs prepare popular and authentic dishes from their homeland. Wanderlust is therefore also a theme here, and it fits perfectly with the overall experience of Marina Lachen. It is a little like being on holiday.
OX Asian Cuisine Menue (PDF) OX Asian Cuisine wine list (PDF)