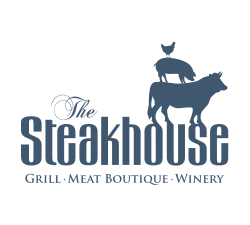 The Steakhouse - Premium quality from the barbecue
THE experience from the open charcoal barbecue for those who love meat or seafood.
The Steakhouse is a true experience from the open charcoal barbecue anyone who loves meat or seafood. The atmospheric restaurant offers you plenty of scope: select your favourite cut directly at the Meatboutique, watch the barbecue chef at work, or personally choose the right wine at the walk-in wine gallery.
The Steakhouse menu (PDF) The Steakhouse wine list (PDF)
The Steakhouse opening hours
Monday & Wednesday-Friday *
11.30 a.m. to 2 p.m. and 6 p.m. to 11 p.m
Saturday
6 p.m. to 11 p.m.
Sunday
Sun 11.30 a.m. to 11 p.m.
* closed on Tuesdays in winter (from 29th October)
Company holidays The Steakhouse
The restaurant will be closed from Wednesday 25 December 2019 to Tuesday 14 January 2020 ► with the exception of the evening of 31 December with special New Year's Eve menu.

During this time we welcome you at the Osteria Vista.
On 1st January 2020 all restaurants in the Marina Lachen will be closed.