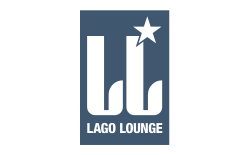 Marina Lachen will remain closed until 19 April 2020
Dear guests
We are still affected by one topic: the coronavirus. On 16th March 2020, the Federal Council declared a national state of emergency to protect the population, which will apply from 16.03.2020 midnight until 19.04.2020. Due to this enactment, the entire Marina Lachen will remain closed until 19th April 2020.
If you have any questions, please contact us by phone or e-mail.
Thank you for your understanding and stay healthy. We will be back, this is not the end!
Your Team Marina
---------------------------
The Place to be.
The Lago Lounge changes its range over the natural course of the day: from the first espresso to the last nightcap, from the croissant to the tatar, from classical music to live DJs. Treat yourself to a break in the "microcosm" of the Lago Lounge.
This is where businesspeople, mothers, senior citizens, tradesmen, colleagues, singles and lovers enjoy meeting.
Drinks Lago Lounge (PDF) Food Lago Lounge (PDF)