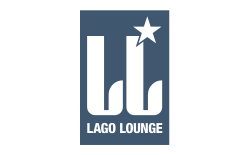 The Place to be.
The Lago Lounge changes its range over the natural course of the day: from the first espresso to the last nightcap, from the croissant to the aperitif. Treat yourself to a break in the "microcosm" of the Lago Lounge. This is where businesspeople, mothers, senior citizens, tradesmen, colleagues, singles and lovers enjoy meeting.
Self-service from 2 p.m.
Unfortunately, we are also short of service staff, which is why we are temporarily switching to self-service. We kindly ask you to order and pay at the bar from 2 p.m. onwards and to take your drink with you. Thank you for your understanding!
Drinks Lago Lounge (German, PDF) Food Lago Lounge (PDF)

Opening hours Lago Lounge
Daily from 9 a.m. to 11 p.m.


On 26th September, 2022 the entire Marina Lachen will remain closed for maintenance and cleaning work and our annual company outing. Thank you for your understanding!