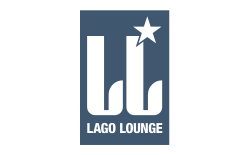 The Place to be.
The Lago Lounge changes its range over the natural course of the day: from the first espresso to the last nightcap, from the croissant to the tatar, from classical music to live DJs. Treat yourself to a break in the "microcosm" of the Lago Lounge.
This is where businesspeople, mothers, senior citizens, tradesmen, colleagues, singles and lovers enjoy meeting.
Drinks Lago Lounge (PDF) Food Lago Lounge (PDF)
Opening hours Lago Lounge
The Lago Lounge will remain closed until further notice due to the corona situation.
The restaurants The Steakhouse and Osteria Vista are open - with certain restrictions and in compliance with the prescribed protection concept.