Live Musik @ Lago Lounge
The most beautiful sunset on Lake Zurich with cool bands and hot sound.
Free entry - just drop by!
On the terrace of the Lago Lounge. Only in dry weather ► we will inform you the evening before here on our website whether the concerts will take place.
Wednesday, 25 May, 6.00 p.m. - 8.30 p.m. ► DAVE CURL
The singer-songwriter from Winterthur writes his own acoustic rock songs and ballads. Dave Curl has an authentic way of connecting with his audience and taking them on an emotional journey with his songs.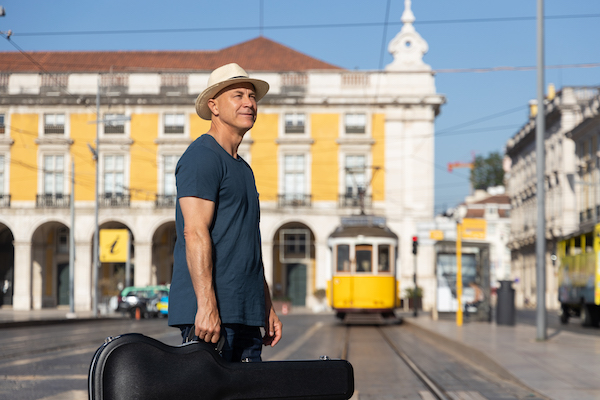 His songs reflect the search for that magical moment when words, sounds and melodies become one. Solo and with his band, he has played over 100 concerts at home and abroad in recent years. Since 2015, his songs have found their way into over 500 Spotify playlists and have been played in over 100 countries. In 2021, his album "Introducing" was published and an EP with new songs is on the way for this year ...
The band that night:
Dave Curl: Vocals, acoustic guitar
Colin Haudenschild: electric guitar, backing vocals
Simone Pfarrwaller: bass
Wednesday, 29 June, 7 p.m. - 9.30 p.m. ► PEER SEEMANN
The singer-songwriter from Zurich has played hundreds of concerts in half of Europe. He regularly releases new music and tells stories weekly in his podcast, "Stories from Europe".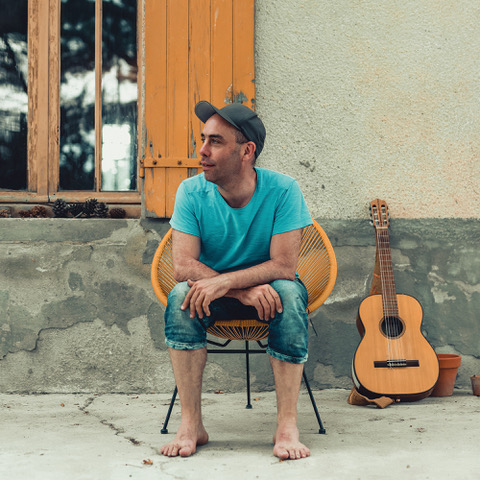 At Lago Lounge Marina Lachen he will play a cross-section of Italian and Mediterranean music, complemented with his own songs in Italian, French and German.
Wednesday, 27 July, 7 p.m. - 9.30 p.m. ► JAMELEON
Four Indonesian heart and soul musicians, all stranded in Zurich. As chance would have it, perfect for a band. Together, FANDRI (back vocal, lead guitar), UDET (drums), APHOT (bass) and JOESAI (lead vocal, rhythm guitar) deliver atmospheric reggae rhythms. Their passion for REGGAE has united the music artists for several years. Partly in Indonesia, partly in Switzerland they got to know each other. In Indonesia, they all played in different bands, but only came together here.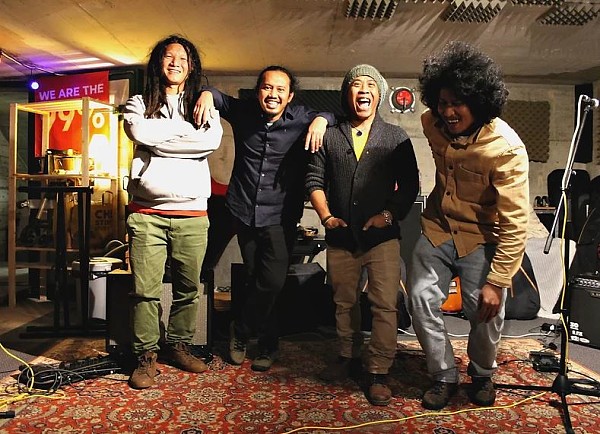 JAMELEON's music can be described as upbeat reggae-pop that inspires you to dance and sing along, is influenced by the artists' different musical experiences and is sometimes influenced by roots rock reggae through their styles.
Wednesday, 24 August, 7 p.m. - 9.30 p.m. ► SPUTNIK SUSHI
Great songs interpreted unconventionally. The percussive versatile drummer always lays down a rich danceable groove. The double bass growls and is slapped, bowed or plucked. Drum'n'bass form the foundation on which the band stands. The guitar sets accents, loud or soft, playful or right to the point. The fantastic singer enchants the audience with her presence and her soulful voice. The three-part harmony singing inspires and leaves no one cold - you haven't heard it like this for a long time.
The interpretations of the well-known songs are a mixture of soul, country and rock'n'roll - always danceable, always rousing, timelessly up-to-date.
The band:
Patricia: vocals, percussion, violin
Daniel: doghouse bass, vocals, banjo
Harry: guitars, vocals, mandolin
Juha: drums, percussion, noises, birthday cake